Biography for Michael D. Nahas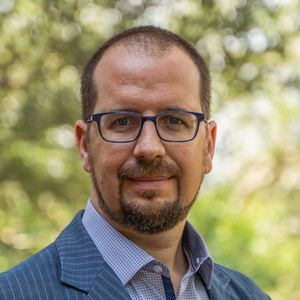 This is not meant to be an accurate biography - it's meant for people who said "Is this the right Michael Nahas, that I knew from XXX?"
Where I've lived and worked
I was born in Indiana, but moved to Pennsylvania at age 3. I lived in Reading, PA until I was 10 and then moved to Allentown, PA. I played soccer and went to summer camp at CTY in Lancaster, PA. At 17, I moved to Austin, TX, where I finished high school.
I did my undergraduate in Computer Science at Notre Dame from 1991 to 1995. During that time, I worked summers in Austin at Motorola and spent the Spring of 1994 in London, UK. I did my graduate work in Computer Science at the University of Virginia from 1995 to 2001. I taught one summer for The Center for Talented Youth at the Franklin and Marshall Campus in Lancaster, PA.
I spent 2001 to 2002 in Austin. From 2002 to 2004, I lived in Eden Prairie, MN and worked at Architecture Technology Corp.. From there, I moved to NYC and worked for Broadway Technology LLC from 2004 to 2007. Some of that time was spent at Cantor Fitzgerald as a consultant. I spent the spring and summer of 2007 in Berkely, CA sailing on San Francisco Bay. From 2007 to 2010, I was back in NYC working for Walleye Trading LLC. In 2011, I went to work for Tower Research LLC and then in 2012 for OkCupid.com.
In 2012 and 2013, I researched writing mathematical proofs on a computer. I started working in NYC, but then became a Visitor at the Institute for Advanced Study in Princeton, NJ. In the summer of 2013, I spent 90 days in Nijmegen, the Netherlands while working with researchers at Radboud University Nijmegen.
In late 2013, I moved to Austin, TX to help my brother who had fractured his femur. In 2014, I was working at the Capital Factory and sitting in on classes at UT Austin. I did some work at RetailMeNot before returning to school for a Masters in Economics at University of Texas at Austin, from 2015 to 2017. Since 2018, I've been working with AURA, a non-profit focused on housing and transportation in Austin.
---
What I've worked on
I've worked on many things, but a few professional interests are:
Urban Economics
International bond prices
Predicting stock prices
Distributed systems
Formal proof and Interactive theorem provers
Reverse engineering and obfuscation of programs
Delaunay triangulation
Data recovery
Software transactional memory
Graph theory
Type theory
Elegant programming
Some amateur interests are:
"Sabermetrics" for American football
The scientific method
Non-parametric statistics
Education measurement and funding
Better writing about mathematics
Intellectual property law
Rhetoric
---
My professional website.